A Guide To Broken Garage Door Springs
Is your garage door spring broken? Whether you have a torsion spring or extension springs, your garage door spring plays a vital role in the operation of your garage door. Opening and closing your garage door with a broken torsion spring is not possible and could be hazardous. Attempting to open it could damage to your garage door or cause personal injury. Garage door springs require professional attention, as springs are under high tension and require specialized tools for repair or replacement. If you're experiencing a broken spring on your garage door, contact AAA garage door for prompt service and repairs.
If you have a broken torsion or extension spring on your garage door, this helpful guide will point you in the right direction.
How Do I Know if My Garage Door Has a Broken Spring?
Your garage door spring is a vital part of a fully functioning garage door. Your garage door spring is also called a coil or torsion spring, and it is the part that bears the weight of your garage door when it is opening and closing. There are a few tell-tale signs that your garage door spring has broken.
Here's what happens when a garage door spring breaks:
The door will not open
You hear a loud snap, like a firecracker
Your garage door slams shut when you close it
The door is misaligned on the rails
After opening a few inches, your garage door's safety mechanism stops it
The door opens very slowly
The top of your garage door is bent
You notice a gap between the rings on your torsion or extension spring
The door is extremely heavy when you try to open it manually
These are just a few of the warning signs that your garage door spring is either broken or about to go out. Many times, your garage door spring will break when you try to open it. While it can happen quite suddenly, sometimes you can tell your spring is wearing out. You might hear a loud squeaking sound when the door is opening or closing, or the door could seem slightly misaligned. When this happens, you'll want to stop using your garage door, park your cars outside and call a licensed garage door repair professional immediately.
Can I Use My Opener Remote to Open My Garage Door?
If your garage door spring is broken, then your automatic garage door opener will not work. You will not be able to use your opener remote to open your garage door. For safety, you'll need to disengage your automatic garage door opener by pulling the string with the red handle located at the top of your garage door system.
To disengage the opener, pull the red handle attached to your opener motor. Next, cut the power to the motor by unplugging it. This way, if you do happen to press the button on your opener remote, the automatic garage door opener will not activate. This measure ensures your own safety and protects your door from further damage.
Is It Safe to Open a Garage Door With a Broken Spring?
A broken garage spring is a potential safety hazard for your family. The springs on your garage door balance the weight of the door while it is opening and closing. When your garage door's torsion or extension spring breaks, the door becomes extremely difficult to lift. Because of this, a garage door will not always open with a broken spring. And we do not recommend homeowners attempt to open the door themselves.
Garage doors can weigh several hundred pounds, and lifting that much weight over your head can be strenuous and potentially hazardous. The spring itself may also snap if you attempt to lift or close the door. Use extreme caution around a garage door with a broken spring, and if at all possible, call a garage door specialist right away so you can get your door back in operation in the safest way possible.
How to Open a Garage Door With a Broken Torsion Spring
If your garage has a large spring that's centered just above the door, you have a torsion spring. When your garage door's torsion spring breaks, your door will not open and you will have to manually lift your door to open it. If at all possible, you'll want to contact a professional garage door repair company to properly diagnose your issue before you try to open it on your own. Of course, that's not always possible and you may not have a choice but to try opening your broken garage door manually.
If your garage door's torsion spring breaks as you're trying to leave for work or school and you absolutely must get it open, follow these steps:
Find another person to help you: It will take two people at least to lift the weight of your garage door.
Inspect your door and surroundings: If your door is bent or off the rails, then you should not try to open it. Be sure to look around for any other potential hazards, wear solid sole non-slip shoes and inspect the rails before you try to open your garage door manually.
Disengage the door from the automatic opener: As we discussed earlier, you'll want to disengage the automatic garage door opener by pulling the red handle hanging from the opener's box on the ceiling of your garage.
Lift the door: Working alongside your partner, carefully attempt to lift your garage door. If your door is too heavy, then stop immediately and call a professional repair company. Do not risk hurting yourself or someone else, and contact a professional as soon as you realize your garage door is too heavy.
It's best to leave the garage door untouched until you can get it repaired. But if your torsion spring breaks when the door is open, you might need to know how to close a garage door with a broken spring to keep your home and belongings secure. Be sure to grab your partner and disconnect the opener, then carefully pull your garage door down, ensuring it doesn't slam or fall shut.
How to Open a Garage Door With a Broken Extension Spring
Garage doors with extension springs feature one spring on either side of the door. If you have a broken extension spring, then your door may come off its track while opening, causing an imbalance.
The safest way to get the door open is to call in a professional repair company right away. If you must open your garage door with a broken extension spring, then you can follow a similar procedure as opening a door with a broken extension spring. You'll also want to work with a partner, inspect your surroundings and disconnect the automatic opener before you begin. Then, you can:
Use tools to start lifting the door up: You can slide two crowbars under your garage door to wedge it open and start lifting it up. Instead of trying to lift your heavy door off the ground with only your fingers, using something to pry the door open will give you a little leverage.
Start lifting: Slowly and carefully lift your garage door up evenly along the horizontal rails. If your door is too heavy to lift, stop and contact a professional repair company right away.
Place clamps on the rails: Once you have the door lifted high enough, prop the door open using two pairs of heavy-duty vice clamps on both sides of your garage door. Attach the vice clamps to the rails under your door to hold it open.
Slide ladders under the door to hold the door open: The pairs of heavy-duty vice clamps should temporarily hold the door open long enough for you to prop up the door for a longer period using ladders. You can use two six-foot ladders placed under either side of your garage door's opening to help hold your door up until a technician arrives for repairs.

Contact AAA Garage Door to Repair Your Broken Garage Door Spring
If your garage door coil is broken, contact the professionals at AAA Garage Door for all of your garage door repair and maintenance needs. Manually opening your garage door with a broken spring is extremely dangerous and should not be attempted. A professional can come quickly, get your garage door working again and ensure the safety of everyone in your household.
With over 25 years of experience serving the homes and businesses of Omaha and eastern Nebraska, AAA Garage Door is your go-to company for emergency service and repair. At AAA Garage Door, we're committed to providing quality products and services to meet all your garage door needs.
Call AAA Garage Door at 402-707-0789 to learn more about our services or schedule your garage door repair online today!
Glass Garage Doors Buying Guide

Glass Garage Doors
Glass garage doors are an excellent way to modernize your home or business with a sleek and stylish design. They give any building a modern and elegant touch that calls attention to your garage. For a sense of sophistication that will grab visitors' attention, glass garage doors are a fantastic way to enhance the look of your exterior.
They can save you energy costs, increase curb appeal and create an open space inside your garage. There are plenty of customization options, so you can be sure your door will enhance the overall look of your property and provide a durable entrance and exit that reflect your home or business.
What Are Glass Garage Doors?
A glass garage door for houses and businesses is perfect for those who want natural light and clean lines. They're a fantastic way to add a modern touch to your home's exterior and provide ample sunlight. Garage door glass panels are typically framed with metal trim, leaving you with a durable door that looks great.
Pros of glass garage doors include:
Increased curb appeal.
Coordination with your home's exterior.
An open space with windows and light.
Durable materials.
An updated, modern look for your home.
Being able to look outside uninterrupted.
Little required maintenance.
Additionally, you can save costs with a glass garage door. You don't need electricity to light your garage due to the amount of natural light that shines through, and you can save costs on paint by not needing touch-ups for staining. However, the convenience and luxury of glass doors do have their downsides.
Cons of glass garage doors include:
The preparation needed installing a heavier material.
Spending more on glass than other options.
Lacking any form of insulation for your garage.
Not finding a cohesive look for older homes.
Increased opportunity for security risks with some types of glass.
Due to the lack of insulation and styles, glass doors are not always ideal for those with Victorian and older style homes or live in regions that experience cold or harsh winters.
Glass Garage Door Cost
A wide variety of factors can affect the price of your glass garage door. The glass you choose, the style of the door, the difficulty of installation and additional customization will cause the price to rise or fall.
Insulated glass may make your garage feel cozier, but it will also increase your spending. Furthermore, frosted glass can be a great way to ensure your privacy, but you can expect to drop a few more hundred dollars for it.
French doors are typically the most expensive style, paneled doors are usually the least costly and carriage style doors usually fall between the two.
The installation price of the opener and whether you need one door or two will change the total cost as well. Furthermore, commercial doors are typically more challenging to install and more expensive.
Residential Glass Garages
There really are no limits when creating the perfect look for your home. Whether you use your garage as a workshop, playroom or just a space to put your car, a glass exterior will reflect your lifestyle and add a sleek and modern touch to your home.
A classic door is easily customizable, and you can choose from a wide range of window options. For the traditional look of a wooden door, an insulated carriage door could be the right choice for you. Perhaps you want a truly unique and modern look by having your windows run vertically down the side of your door. You may even decide on a full-view door that will allow the maximum amount of light possible to shine into your space.
Regardless of what design you're looking for, plenty of glass options can meet your needs. With customizable glass, texture, color and framework options, you can upgrade the look of your home in no time.
Commercial Glass Garages
In commercial buildings, glass garage doors can save immense energy costs. You'll be able to see clearly during the day and, depending on the door's insulation, can even expect to cut costs on heating and cooling during some parts of the year.
Furthermore, utilizing a lighter metal, such as aluminum, makes the door lightweight and easy to open and close. A lighter material reduces the wear and tear on parts and equipment and requires less maintenance.
Overhead doors are most often seen in a commercial setting. A glass overhead door is excellent for businesses where visual access is a vital consideration for door design. Fire companies, retail environments and service stations can benefit from a glass full-view overhead door.
Customizing Your Glass Garage Door
To create a cohesive look with the rest of your property, consider different customization options. You can customize the framework and glass and decide on the color, whether you want texture and if you want a layer of insulation with glass panels.
You can customize the framework with various types of metal. Most glass garages have a metal framework, and you can choose whether you prefer aluminum or steel. However, some people love the look of wood and decide on natural or composite wood materials. You can paint the framework to match your preferences.
There are also plenty of garage door glass options. You can opt for the tempered glass that you find in cars and entry doors. It's much stronger than regular glass and safe if it shatters because tempered glass breaks into fragments rather than tiny shards.
If security is a potential problem for you, deciding to go opaque is an excellent option. Opaque glass filters the light that enters your garage. While you will still have an illuminated space, other people won't be able to see inside. You can utilize frosted windows for additional privacy that creates a blurred image when you look through them or obscured glass that is textured and won't reveal your garage interior. Tinted glass appears dark and is semitransparent, and mirrored doors let you see through your garage but leaves outsiders looking at their reflection on the other side.
You can also customize your door with window styles. You may prefer arched windows or traditional square windows. You could opt for a full-view garage door or incorporate small windows stacked on the side of your door. You could have one large window on top or rows up and down your door.
Regardless of the look you're going for, there are plenty of customization options to create it.
Glass Garage Doors in Nebraska
AAA Garage door is a Clopay dealer, and we've been around for over 25 years. We're a family-owned company that will always provide exceptional one-on-one service. Our team is full of professionals excited to enhance your garage's beauty and efficiency.
Your safety and satisfaction are our number one concern, and we offer lifetime warranties on select products to show for it. We're committed to providing superior artistry and quality products that surpass your expectations.
You can easily request an estimate or schedule a service for your home or business and expect skilled technicians with the best equipment to complete the job seamlessly. Contact AAA Garage Door for installation and repairs for residential or commercial garage doors in Nebraska.
7 Things to Consider When Deciding on a Garage Door
Replacing a garage door is not an annual or even biannual investment. Instead, garage doors are designed to last for years on end and are expected to be in use for anywhere from 15 to 30 years. This means you may be unfamiliar with what to look for and consider when searching for a replacement. From material to insulation, there is a lot to keep in mind when finding the perfect fit for your home.
To help you make a better-educated decision, we compiled a list of seven things to consider when deciding on a new garage door. Keep reading to learn more.
Is It Time to Replace or Buy a New Garage Door?
A garage door opens 1,500 times on average every year. Because they are used so frequently, they endure a great amount of wear and tear that impacts their functionality.
Signs it is time to buy a new garage door:
Dents and damages: Having a dinged-up garage door can be more than a cosmetic issue. Cracks and rotting in the panels of a door can negatively affect everything from insulation to functionality.
Age: How long a garage door will last depends on maintenance, use, and other factors. It is generally suggested to replace your garage doors after about 15 years.
Mechanical issues: When your garage door breaks down repeatedly, consider buying a replacement. If sensors fail to work or your door is crooked, it is likely time for something new.
Inefficient: If your garage door is not insulated or it is inefficient in some way, you may want to explore other options that will save you money on energy costs.
Noises: A garage door should not wake up the neighborhood when it is opened and closed. If your door repeatedly makes strange noises, it is likely time to start looking for a garage door replacement.
Style: A garage door contributes to the curb appeal and the overall design of a house. If your garage door looks outdated, it may be time for a new one.
7 Things to Consider When Deciding on a New Garage Door
Before making a purchase for your new garage door, review the following factors that will impact your choice!
1. Security and Door Openers
For homeowners, having a secure garage door is especially important. A secure garage door will keep out unwanted visitors like wild animals and thieves. Having a door opener is a great convenience, but choosing the right one can be confusing.
For optimal protection, find an opener that works with a rolling code. These are harder for hackers to figure out and provide an extra level of security.
2. Safety
Garage doors are heavy and involve machinery that can be dangerous if the door is not operating properly. A malfunction or safety concern may be your reason for searching for a new garage door.
There are a few safety-related features to consider while shopping. Having properly functioning sensors is crucial since these need to be properly aligned to operate and they reduce accidents by sensing people and pets below the door, keeping it from closing on them.
3. Material
Before buying, consider what material or materials you want your new garage door to be made from as this will affect other factors like price and style. There are some common materials including:
Wood
Wood composites
Steel
Glass
Aluminum
Fiberglass
Vinyl
The material you choose will require different levels of maintenance. Your garage door's materials will also impact how long the door will last before needing a replacement. For example, natural wood doors require a lot more maintenance than steel doors.
4. Insulation
Something you may overlook when considering a new garage door is insulation. Having insulated garage doors helps save energy by keeping the garage warmer. The two materials used by manufacturers for insulation are polyurethane or polystyrene. Doors with polyurethane are rated by R-values in which the highest value is the best insulation. This rating system starts at 6.3 and goes through 20.4. The higher values are also related to higher savings on energy.
5. Price Point
For most homeowners, a garage door is an investment expected to last for years. There are a few factors that should be considered that will impact the price point. These factors include:
Material: The price will change depending on the door's composition. Fiberglass and steel, for example, are typically cheaper than natural wood models.
Insulation: Choosing an insulated door will add costs. Each layer of insulation will contribute to higher prices.
Style: Different style garage doors will cost different amounts of money, whether it is an aesthetic or mechanical difference.
Technology: Any door opener or other technology you decide to pair with your new garage door will cost you more, but can be– worth the extra money for security and convenience.
Installation fees: When choosing the perfect garage door for your home, do not forget to factor in installation costs because having your door professionally installed is always preferable.
6. Style
The style of garage door you choose will likely depend on the design style of your home. When it comes to the looks of the doors, everyone has a personal preference and taste. Consider the different types of doors and how they function as well before landing on a model. There are a few choices including:
Roll-up: This type of door includes several smaller parts connected to one larger unit that rolls overhead into the garage to open the door.
Tilt-up: In a single panel, this type of door opens and closes in one piece with a ceiling-mounted track.
Sectional: Similar to a roll-up door, this style typically has three or four panels linked by hinges.
7. Professional Installation
Having your garage door professionally installed is always suggested. A garage door needs to be safely positioned and installed to lessen the chances of injury and malfunction. Professionals not only have the experience to properly install the door, but they also have the right tools for the job. Oftentimes, warranties for garage doors require them to be professionally installed.
Other Resources For Garage Door Buyers
Get Your New Garage Door From AAA Garage Door
Deciding on the right garage door for your home can feel a bit overwhelming without any guidance. Finding the perfect fit for your needs and preferences can be easier with this list of seven things to consider when deciding on a new garage door.
If you are in the market for a replacement garage door, AAA Garage Door can help. Equipped with over 25 years of experience and a customer-driven approach, we can provide you with high-quality products and installation services.
Request an estimate for a new garage door from AAA Garage Door today!
The Importance of a Certified Garage Door Technician
The garage door is the largest entryway into your home, and it plays a role in your property's curb appeal. You'll want to keep it in good shape to withstand harsh weather conditions and maintain your home's luxurious appearance. Instead of trying to repair it yourself, you should trust a professional to help prolong your garage door's life span. Explore what a garage door technician does and why you need to hire one for your overhead door.
What Does a Garage Door Technician Do?
A garage door technician has the skills, equipment and experience to service, install and repair garage doors. After inspecting your garage door, they offer suggestions about whether to repair or replace it. They'll fix anything, from broken springs to dented panels.
A certified overhead door specialist is responsible for the following:
Inspection of all parts
Assisting with the design of new doors
Installing new doors
Repairing electrical garage door openers
Reviewing blueprints
Troubleshooting broken doors
Programming the access system
Replacing the torsion springs
Lubricating metal parts, such as the wheels or door tracks
Inspecting your garage door's safety features
Checking and replacing weatherproofing
Garage door technicians are trained to handle all aspects of installing, repairing, and replacing your garage doors.
Why Is a Certified Garage Door Technician Important?
Hiring a certified garage door technician is the best way to ensure that your garage door is in proper working order and operates smoothly. Below, learn a few reasons why certified garage door technicians are critical.
Quality Results
Overhead garage door specialists go through rigorous training to install and maintain your garage door. When you hire a professional overhead door technician, you get trained professionals familiar with the latest techniques, technology and equipment. With this specialized training and knowledge, you can feel confident you'll get quality results from your garage door technician.
Experience
A certified overhead door technician has years of experience installing, maintaining and repairing garage doors. With experience and knowledge, a certified technician can help identify problems with your garage door and deliver helpful solutions. If you need a brand-new garage door, a specialist can go over your options to find the best one for your home.
They can also teach you about the latest security and technology trends, such as smart garage door openers and motion-detector lighting.
Safety
One of the most important reasons to hire an overhead door technician is for safety. Your garage door plays an instrumental role in keeping your home and family protected from intruders. If your garage door isn't properly installed or repaired, you run the risk of intruders targeting your home. An experienced technician can provide the proper repairs to ensure you keep your home, and those inside, protected.
Additionally, having a broken or malfunctioning garage door increases the risk of injury. If you try to fix it yourself, you could get hurt and potentially damage your property. For example, the torsion and extension springs are under intense pressure that, if you aren't knowledgeable about how to fix these springs, they could cause injury while repairing. A professional overhead door technician knows how to fix the various components correctly and safely.
Time Savings
If you want to repair a garage door on your own, it takes time to learn how to do it properly. That means more time that your door isn't repaired and more time of your free time spent learning how to do it. Instead of spending your free time trying to fix it yourself, you can trust a professional garage door technician to do it for you.
An overhead garage door technician diagnoses issues promptly and repairs problems quickly. You can get your door fixed faster and spend less time worrying about fixing it.
Cost savings
Hiring a garage door technician helps you save money. If you try to repair your garage on your own, you may end up spending more money trying to get the right tools. You may spend all the money getting the equipment only to find that you can't repair it yourself and need to hire a garage door technician anyway.
That's why it's best to hire an overhead door technician from the start. Garage door technicians have all the equipment necessary to repair and replace your garage door. Additionally, a certified technician can work with your budget to help you find a new garage door or door security system that works for you.
Extended Life Span
A certified garage door technician is critical for extending the life span of your garage door. Without proper maintenance, your garage door may not last as long as it should, which costs you more money in the long run. Hiring a certified garage door technician to inspect, repair, and maintain your garage door is key for extended life span.
A technician can spot problems and repair them quickly before they worsen and cause more damage to your garage door. They could also recommend when you need to replace your garage door.
Proper Tools
Garage doors are intricate mechanisms that require proper tools to fix and maintain. If you don't have the right equipment at home, you can't properly fix your garage door. A lack of proper equipment leads to an increased risk of injury from trying to repair your garage door.
With a certified garage door technician, you'll get a professional who already has all the necessary tools to repair your garage. You won't need to worry about buying the tools yourself and figuring out how to use them properly.
Maintain Your Warranty
Many garage doors come with a warranty that can cover the cost of some repairs and maintenance, but it's only valid when done by a professional. If you try to repair it yourself, you void the warranty and it covers no further repairs. Instead of voiding your warranty, trust a certified garage technician to make the repairs for you.
10 Questions to Ask Your Garage Door Technician
As you look for the right garage door technician, you'll want to ask them questions to discover if they can provide what you need. Make sure that they're a reputable company that installs, repairs and replaces garage doors. An experienced garage door technician will teach you how to take care of your garage door between visits. Ask your prospective garage door company the following questions:
What are your employees' credentials?
How experienced are your technicians?
Do you offer any warranties on your new garage doors?
Can you offer an estimate for service or new products?
How often do you maintain garage doors for your customers?
What do you typically do during a service visit?
What should I do between your team's visits to keep my door in good shape?
Will you call me before making further repairs or installing parts that cost extra money?
Do I need to be home when you're working on my garage door?
Do you provide emergency repair services?
Quality Garage Doors and Service With AAA Garage Doors
AAA Garage Doors has a team of certified overhead door technicians in the Omaha, Nebraska area. We provide quality residential garage door repair services that include maintenance, repair, and replacement of garage doors. For more information about our products and services, contact us online or call us at 402-727-0789. Don't put your garage door repairs off any longer!
Other Garage Door Safety Resources
Last Reviewed By Felipe Pinales on October 26th, 2021
7 Weatherproofing Tips to Keep Your Garage Warm
Checking that your garage door's seal is tight is incredibly important, especially during the winter months when the goal is to keep the extreme cold out and utility bills low. You may be surprised to know how much warm air escapes through your residential garage door, especially if you haven't regularly maintained it. There are ways to resolve this issue, and it starts by making time to weatherproof your garage space well before the flurries start flying.
There are ways to resolve this issue, and it starts by making time to winterize your garage space well before the flurries start flying.
It's never too late to make necessary repairs or to invest in proper winterizing solutions to help keep the warmth inside where it belongs. The garage door service experts at AAA Garage Door, Inc. have some garage door weatherproofing tips for Omaha homeowners looking to tackle some of the things that can cause garage spaces to become a drain on heating costs during the colder months.
Contact Us To Winterize Your Garage Door!
7 Tips to Weatherproof Your Garage Door & Keep It Warm
It doesn't matter if you want to get ahead of the game this winter or you're trying to seal your garage door with snow already on the ground. These seven garage weatherproofing tips will help!
1. Inspect and Replace Garage Insulation
Homeowners sometimes forget that an insulated garage door can make a big difference in containing the warm air that your HVAC system generates. Insulate the walls and the garage door to save money on your energy bills and keep your garage warm in the winter.
Fiberglass batt insulation is a relatively inexpensive solution for the walls, but does require some skill to install correctly. Many of the worn-out wood, aluminum or metal garage doors aren't conducive to adding insulation. Instead, look for new overhead doors that feature integrated polystyrene or polyurethane insulation. You can also get home insulation kits to add insulation to your existing garage door if it's not that old.
2. Replace Weatherstripping and Seal Cracks and Holes
The weatherstripping seal around your garage door takes the brunt of harsh weather and repeated opening and closing, which can cause them to become brittle and crack or break. During winter, the rubber stripping on your garage door can freeze to the ground or threshold, causing it to rip, tear or cause the lifting mechanism to work harder to do its job. If you find that your garage door weatherstripping has any visible damage, it's best to replace your garage door seals before the winter comes.
You'll also want to remove any snow or ice from the area where your door seals. Ice chunks or snow clinging to the door can interfere with the photo-eye sensors, which could cause the door to come partially down, then go right back up without closing. If you choose to remove the old seal and apply a new weatherstrip, use a high-quality product designed to remain pliable at any temperature.
After installing new weatherstripping, take a moment to inspect the garage walls and the areas around windows and doors where small cracks or openings are creating cold drafts. Caulk and seal those areas to minimize heat loss and seal any gaps that might've formed.
3. Check the Moving Parts of Your Garage Door
Overhead garage doors rely on several metal pieces to operate, such as the rollers, hinges and tracks. Metal contracts and could break when the temperature gets cold. As a result, your Omaha garage door could start to perform poorly or even stop working altogether. Rollers in particular can become brittle in cold air, causing them to crack. If the door doesn't open or close correctly, it could let in cold drafts in the winter.
Explore your garage door and look at the various moving parts to make it last longer. If you see anything that appears broken or out of place, it's time to repair those pieces before the cold weather starts.
4. Inspect Weatherstripping Between Garage Door Panels
This tip only applies to some garage door designs. If your garage door has room to install weatherstrippings between the individual door panels, we recommend you use v-shaped garage door weatherstripping. This protective seal will significantly increase your garage door's energy efficiency to maintain heat in your living space. V-shaped garage door weatherstripping isn't the same as bottom weatherstripping and side weatherstripping. This seal is located between each door panel and provides the door and your garage with extra insulation.
5. Install an Automatic Wi-Fi-Enabled Garage Door Opener
Sometimes cold drafts may enter your home because you forgot to close the garage door. An open garage door leaves your home exposed to the elements. One simple yet effective way to keep your garage warm in the winter is to replace your outdated garage door opener with an automatic one. Most modern models allow you to create a recurring schedule so your garage door will close automatically after a certain amount of time.
By connecting your opener to your smartphone or mobile device, you can check that you closed your garage door and receive alerts when it opens. You can also use the app on your smartphone to check whether your garage door is out of alignment or needs maintenance that you'll have to address.
6. Replace Your Garage Door
You may need to replace your old, worn-out garage door with a new, energy-efficient one. If your garage door is several decades old or has severe damage from a storm or other forms of wear and tear, a new garage door can help keep you warm in the winter. Even though a new door may be a significant investment, it'll allow you to save money on your energy bills over time, so it's well worth the investment.
If you're going to get a new garage door, make sure you find one with excellent thermal insulation. Look for a garage door with a high R-value that demonstrates the effectiveness of reducing heat transfer. Depending on your local area, you should find garage door insulation of at least 10 to keep out the cold weather in the winter. A highly insulated door can protect your vehicles as well as your maintenance fluids and paints. You may also want a new garage door if you use your garage as a workspace.
Consider a material that can keep the cool air out and the warm air inside. Wooden garage doors are naturally insulative, while steel garage doors are compatible with the polystyrene or polyurethane insulation sheets available on the market today. Consult a garage door technician for the options available to you in your local area.
7. Call a Professional
If you want a professional opinion on garage weatherproofing, look no further than AAA Garage Door in Omaha, NE. We specialize in weatherstrip replacement, garage door efficiency and overall preventative maintenance that will save you money this winter. If any of these garage weatherproofing tips seem too hard to fix on your own, let us do the hard work for you!
Learn About Our Garage Door Sealing Services
AAA Garage Door, Inc. is always available to help take care of the chore of garage door repair, maintenance and winterization. Call us at (402) 727-0789 or fill out a contact form, and we'll get in touch with you.
Other Resources for Garages & Cold Weather
Last Reviewed By Felipe Pinales on October 21st, 2021
Should You Repair or Replace Your Broken Garage Door Panel?
No matter what materials you use or how much maintenance you carry out, accidents happen, and you have to find a way to solve the problem. If your garage door panel is broken or damaged you'll want to get it fixed as soon as possible. Deciding whether to replace or repair the garage depends on a lot of factors but the easiest way to tell is by how badly the door is damaged. If only a couple of panels have been damaged it will probably be more cost-effective to just replace the garage door panels. Here are a couple of other things to consider when deciding between the two options.
What To Consider When Deciding Whether to Repair or Replace a Garage Door Panel?
Typically, when a garage door panel breaks, you have two options; to repair it or to replace it. Which option you decide to pursue will depend on several factors you have to consider. Our garage repair experts at AAA Garage Doors explore some of the things that homeowners need to consider when faced with the choice to replace or repair their broken Omaha garage door panel.
How Old Is The Door?
One of the first things that you need to consider is how old the door is. If your garage door is more than twenty years old, it has probably given you its best years by now and the best option, in the repair or replace decision, is usually to replace the entire overhead garage door. At this stage of a garage door's life, you will find yourself calling our repair experts at AAA Garage Doors increasingly frequently as the various parts in your door start to wear out from use. On the other hand, if your door is relatively new, ten years or less, then you should consider repairing the panel. However, you may find it challenging to locate a single panel to match your door. The other option is to paint the new panel or repaint the entire door. Speak with our team at AAA Garage Doors for the best approach to take.
Extent Of The Damage
How much damage has actually been caused to the door, will be another major consideration in deciding whether to repair or replace the panel. For a small level of damage from a light impact or from minor debris, a little filler and some paint might be all you need. However, if you backed your car into the garage or there was a big storm that did severe damage, the damage will probably extend beyond a small dent. In this case, you will need to investigate further for underlying problems also. While you may be able to repair the damaged panels, the opening and closing mechanisms of the door may have become compromised from the impact. Consult our team at AAA Garage Doors, if you think that there might be more serious issues at play.
Learn About Our Garage Door Panel Repair Services
Can I Replace Just One Panel of My Garage Door?
Yes, it's possible to replace only one panel of a garage door. You'll want to make sure the rest of the garage door is in good condition. If the door has not been maintained well then it might make sense to replace the entire garage door.
Can I Replace Multiple Damaged Panels on My Garage Door?
Yes, if the rest of your garage door is in good condition then you can replace multiple garage door panels. However, in most situations, if there are multiple panels damaged it makes more sense to have the entire garage door replaced.
How Much Does Replacing Garage Door Panels Cost?
A single garage door panel can range from $200-$700 depending on the model. Like everything in life, the cost of replacing versus repairing a damaged panel is going to be a significant consideration. Repairing the panel is almost always the more affordable option, and with the help of our team at AAA Garage Doors, your repaired panel can often look as good as new. On the other hand, if your garage door is past its prime and the panels are damaged, then it might just make more financial sense to replace the entire garage door.
Although in the long run, getting your garage door panels replaced might save you money because you won't be paying maintenance costs as often. With a new Omaha garage door, you will have to call our repair technicians at AAA Garage Doors less often, your home will be kept more secure, and you can enjoy some of the mod-cons that many newer garage doors now come with, such as energy efficiency options, smart technology, and sensors.
How Much Does Repairing a Garage Door Panel Cost?
It costs around $100-$200 to repair a garage door panel. You'll want to confirm the severity of the damage first and make sure it doesn't need to be replaced, but assuming the garage door panel is able to be repaired it might only take some paint and filler.
How Much Does it Cost to Repair a Rusted or Dented Garage Door Panel?
When your garage door panel is rotted, dented, has holes, or is rusting it can be repaired without having to replace the whole garage door. This service will vary depending on the door material. The average price to repair a steel door panel is $130, fiberglass door panels are $160, aluminum door panels are $150 and wood garage door panels are $200.
How to Match Your Garage Door Panel When Replacing/Repairing
The first thing you'll want to do is tell your garage door repair company who the manufacturer of the garage door is and they'll be able to contact them to see if they have any spare parts. It might be possible to get a matching piece to your garage door.
You could re-paint the garage door panel that doesn't match the rest of your garage. There are paints specifically made for exterior doors. Make sure to ask your garage door technician which type of paint is best for your garage door material.
Can You Replace or Repair Your Garage Door Panel Yourself?
Garage door experts all around the industry advise against repairing your garage door by yourself. Garage door panels are under a lot of tension from the garage door spring and can seriously injure someone who doesn't know what they're doing. If you think you're still up for the challenge then we suggest using this guide but remember to use extreme caution. If replacing your garage door by yourself is out of your scope and you live around Omaha Nebraska then we advise you to call AAA Garage Door to help you through the process.
Schedule A Repair or Replacement
Talk To The Garage Door Experts At AAA Garage Doors
Here at AAA Garage Doors, we understand that every situation is different. When an Omaha garage door panel is damaged, the circumstances, the extent of the damage, the type of door, the age of the door and a bunch of other elements can influence what the best course of action is going to be. Before you decide whether to repair or replace your damaged external door panel, get in touch with our team at AAA Garage Doors. With years of experience in the garage door industry, we will be able to give you the advice that you need to make the best decision for your garage door.
Last Reviewed By Felipe Pinales on October 13th, 2021
Advantages of High-Speed Roll-Up Doors
A high-quality garage door can be the difference between meeting your efficiency goals or falling short of the mark. One of the best options available to commercial customers is a high-speed roll-up garage door. These doors include features to open faster than other models so that your vehicles can hit the road with less downtime.
While most regular garage doors move at a rate of around seven inches per second, high-speed garage doors cycle at up to 100 inches per second. That speed comes from a combination of lightweight yet durable materials and a powerful mechanical operator. Businesses in multiple industries can see vast improvements by outfitting their facilities with high-speed roll-up garage doors. These doors are great for:
Food processing facilities

Pharmecuetical centers

Automotive manufacturers

Supermarkets

Shipping centers

Storage facilities

And more
Nine Advantages of High-Speed Roll-Up Garage Doors
High-speed roll-up garage doors are a versatile option that can lead to various improvements for any commercial business. When you choose a high-speed overhead door for your facility, you'll experience benefits in a range of areas.
1. Productivity
Speed and productivity go hand in hand in commercial settings, and high-speed garage doors are a great efficiency tool. High-speed doors open and close far faster than regular garage doors, meaning your vehicles will get in and out of the shop in less time. A high-speed door will help your business meet increased demand with a head of steam.
2. Dependability
Speed and efficiency are essential at commercial facilities, and your efficiency resources are only as good as they are dependable. A high-speed garage door from a reputable manufacturer will feature the strength and craftsmanship to work when you need it year after year.
3. Security
Your commercial facility's garage door is on the front lines, protecting your property from weather damage and theft. High-speed garage doors open and close quickly, reducing the window for unauthorized entry. They also feature strong materials that hold up against intrusion and adverse weather conditions.
4. Safety
A high-speed garage door can ensure your employees' safety in various ways. These doors seal tightly, preventing unwanted transmission of dust, debris, noxious gasses, sparks or extremely hot or cold air between rooms. Manufacturers also design high-speed overhead door panels with enough flexibility to minimize injury resulting from a collision.
5. Durability
High-speed garage doors are different from normal doors in that they feature a direct drive motor as opposed to typical spring systems. Direct drive motors avoid many of the problems associated with spring systems. Drive motors also have the power to handle multiple consecutive cycles without damage.
6. Energy Efficiency
High-speed garage doors improve energy efficiency in two key ways. First, these doors close in seconds, allowing businesses to seal buildings from extreme temperatures before the HVAC system goes into overdrive. Faster operation also means your other vehicles will spend less time idling as the door opens, so you'll make better use of your fuel.
7. Air Control
Many businesses require precise air quality control to prevent equipment damage, ensure hygiene or avoid wasting products. A high-speed garage door is fast and seals tightly, locking air in place to greater effect than standard overhead doors.
8. Ease of Ownership
One of the best perks of a high-speed garage door is that they require very little maintenance. Any necessary procedures are easy to perform. You'll be able to clean your door quickly using standard disinfectants and cleaning agents. These doors feature self-reinserting curtains that put your door back on track immediately after a collision. High-speed door maintenance is fast and easy, especially with the help of a certified technician.
9. Cost Savings
Ultimately, choosing a high-speed garage door will save your business money. These doors are durable, require little maintenance and open in an instant. You'll make the most of your resources over the door's entire extended lifespan while spending less than what other doors require overtime.
Find High-Speed Roll-Up Garage Doors in Your Area
If you want to experience the benefits that a high-speed garage door can bring to your commercial facility, look for a trusted sales and installation team in your area. For Nebraska businesses located in Omaha, Elkhorn, Lincoln and beyond, that's AAA Garage Door.
In our 25-plus years in the industry, we've fostered our professional and personal skills to ensure the highest quality customer experience. We'll work with you closely to find the best overhead door for your business and help maintain it in the years to come. Count on the certified technicians at AAA Garage Door for all your high-speed overhead door needs.
Contact AAA Garage Door
High-speed overhead garage doors can make a real difference for your business, and AAA Garage Door is here to help you find the perfect model for your facility. To learn more about our commercial garage door services or to receive a free estimate, contact AAA Garage Door today!
8 Tips to Make Your Garage Door Last Longer
You might open and close your garage door every day, but how often do you think about maintaining it? Like any part of your house, your garage door requires regular maintenance to work correctly and last as long as possible.
As a general rule, plan to inspect and maintain your garage door at least twice a year. This upkeep schedule allows you to tackle minor repairs and maintenance tasks before they escalate into more significant issues. If you're having problems with your garage door that you can't solve in a few simple steps, it might be time to call the pros for help or consider a replacement.
In this post, we'll share tips for maintaining your garage door to help you extend its life and prevent malfunctioning. We'll also show you when it's time to finally replace an old garage door.
How Long Do Garage Doors Last?
Garage doors typically last 15 to 30 years, but this can vary depending on the following factors.
Maintenance: If you treat your garage door with care and practice regular maintenance, you can lengthen its lifespan and avoid costly repairs.
Quality: A quality garage door made from durable materials can withstand regular wear and tear better than a lower quality door. A well-constructed garage door can also stand up to the elements better.
Usage: How often do you use your garage door? Garage doors with a standard torsion spring last around 10,000 cycles. So, the more you open and close your garage door, the sooner you'll need to replace the spring. For example, if you use your garage door two times a day, the torsion spring will last about 13 years. By contrast, if you use the door six times a day, you'll need a new spring in about five years.
Environment: Where you live can affect your door's condition. For example, Nebraska homeowners must prepare for severe weather events like hailstorms and strong winds. Any destructive weather can shorten a garage door's lifespan.
When Should I Replace My Garage Door?
If your garage door shows damage or isn't opening and closing correctly, you might be wondering if you need to replace it. In some cases, you'll only need to replace a component of the garage door system to make it work like new. Other times, you'll need a total replacement.
Here are signs it's time to consider a new garage door.
The door is visibly damaged: If your garage door is cracked, bent or noticeably damaged in other ways, you may need a replacement. Otherwise, your garage door might not open and shut correctly or keep out rain and wind as it should.
You want to enhance your home's curb appeal: Even if your garage door's in excellent shape, you might want to replace it if it's old or doesn't complement your home's style. Upgrading to a new, more attractive garage door can boost your home's curb appeal and increase your property's value. Seventy percent of Realtors agree that a new garage door can also help a house sell faster.
You want better climate control: You might want to replace your garage door with a more insulated option. An insulated door can keep your garage warmer in the winter and cooler in the summer. It can improve year-round comfort and potentially help you save on energy costs.
How to Make your garage door last longer
Garage door maintenance is relatively easy and doesn't require special tools or a week's worth of time. Set aside a Saturday afternoon to give each component some attention, and you'll help the whole system operate more efficiently. If you discover your garage door needs a major repair, you'll want to contact a professional. Some tasks, like replacing a torsion spring, can lead to severe injuries and require handling by a qualified technician.
8 TIPS TO MAKE YOUR GARAGE DOOR LAST LONGER
Maximizing your garage door's lifespan is worth the effort. Here are 8 garage door use and maintenance tips you can begin implementing today:
1. USE OLD DOORS SPARINGLY
An easy way to keep your garage door from aging too fast is to use it less. This is especially important for older garage doors. The more you open and close your door, the more likely your door will experience wear and tear. While you should continue operating your door as needed, try only to use your garage door when necessary, and don't allow young children to play with the remote.
2. EXAMINE SAFETY FEATURES
Your garage door has safety features such as an emergency release rope, photocell motion sensors and reverses functionality to avoid injury or property damage. You can test your sensors by placing a wooden block in the door's path before closing or quickly putting the block in the way during a cycle. The door should reverse when it detects something in the way. For the emergency cord, pull the cord, ensure that you can move the door along the track manually and then plug it back into place.
3. INSPECT THE HARDWARE
Your garage door has various screws, pulleys, cables, springs, nuts and bolts holding it together. These components can loosen or wear over time. It's smart to check and tighten your hardware every few months so that every component is secure. About twice a year, check for any cracked, warped, worn or frayed parts. If pulleys, springs or cables show signs of damage, contact a professional for help.
4. TEST THE DOOR'S BALANCE
Testing a garage door's balance involves detaching it from its opener and manually moving it along its tracks. To do this, pull the opener's release handle and manually open the door halfway. If the door's correctly balanced, it will stay in place after you let go. If the door falls, it's imbalanced, and you'll need to call a technician. You can test your door's balance on your own, but fixing it will require professional assistance.
5. AUDIT THE WEATHER STRIPPING
Your garage door features rubber lining around its outer edges to prevent bugs, wind, water and debris from getting through or damaging the panel. These strips can rip or crack over time, so occasionally inspect them to catch issues before they worsen. Scheduling stripping replacement as soon as you notice the problem can save you a lot of money down the line.
6. CLEAN AND LUBRICATE MOVING PARTS
By keeping parts lubricated, you'll place less stress on the garage door opener and help it last longer. You'll want to lubricate moving parts, such as the rollers and hinges, at least twice a year.
You can lubricate the rollers with engine oil by putting a drop of oil onto each one. The rolling action will pull the oil into the bearings, doing most of the work for you. It's best to avoid using grease on the rollers, as this will attract dirt and clog the tracks.
You'll also want to lubricate the hinges that hold the door panels together. You can apply a spray lubricant, like white lithium grease, to the hinges and remove excess with a clean cloth.
Lastly, lubricating the opener's chain or screw with spray-on white lithium grease will help your opener operate more smoothly.
Before you lubricate your garage door's parts, be sure to check the manufacturer's manual. The manufacturer might recommend a specific lubricant or tell you that you don't need to oil some parts.
7. WASH YOUR PANEL
Keeping your garage door panel clean is another way to maximize its lifespan. A dirty garage door can corrode and lose its pristine look. Washing your door with an all-purpose cleaner will ensure your home's most prominent feature looks beautiful and prevents rust.
You can wash your garage door with a simple mixture of mild detergent and water. Be sure to use a soft cloth or sponge to wipe it down and avoid abrasive materials. As you clean the door, check for signs of insect damage and consider if it needs repainting. Finally, rinse it with clean water and let it dry.
8. MONITOR THE CABLES
A garage door's cables connect to the opener to lift the door when you click your button. These cables must be strong to lift the door without breaking, so inspect for signs of damage. If a cable breaks, the door could fall, potentially injuring someone or damaging property.
SCHEDULE REGULAR MAINTENANCE WITH AAA GARAGE DOOR
While you can follow the above tips to take control over your garage door's longevity, scheduling annual maintenance from a trustworthy professional crew is the best way to maximize its lifespan.
AAA Garage Door offers preventive maintenance services in Nebraska to spot problems before they escalate and extend your door's life. Our crew will pay attention to the fine details so you can trust that your door is in good health until your next appointment. If we see a problem, we'll fix your garage door on the spot or schedule a time to return with the necessary equipment.
For more on our garage door maintenance services, contact AAA Garage Door today!
Written & Review by Felipe Pinales on September 24th, 2021
Common Garage Door Scams 
When you think of fraud, you probably imagine identity theft or hackers. Unfortunately, many scams still occur offline, and one type you may not know of is garage door scams. While most people in the garage door industry are honest, some of them aren't.
Scammers prey on people's desire to take care of garage door problems quickly. Having a broken garage door is a hassle, and homeowners understandably want to clear up the issue as soon as possible. Garage door repair scams try to trick the homeowner into paying for services they don't receive or the technician can't perform.
How can you tell when someone is trying to scam you? What telltale signs of a scam should you watch out for? Keep an eye out for these common garage door scams.
The Rebuild Package Scam
Asking people to overpay for something or making promises that aren't delivered on are both common scams in any industry. In the garage door business, rebuild package scams occur when a repair company says you need a "hardware overhaul," which involves replacing everything from your torsion springs to the bearing brackets.
In reality, nothing is wrong with your equipment — most garage door hardware lasts 10 to 15 years. However, you might not initially realize that. You will get a rude awakening when you receive the bill because dishonest technicians mark up the hardware and the installation costs. Then, you pay an arm and a leg for new hardware you don't need.
The Lifetime Guarantee Scam
When you hear someone talk about a lifetime guarantee, you probably think you're set for as long as you own your house. However, that's rarely the case. A lifetime guarantee often covers parts but not labor. Your technician can charge an exorbitant fee for labor for the simplest task, such as changing a light bulb.
By installing cheap parts, the technician ensures your hardware will break down. Then, you'll call them to fix it again, enabling them to charge an astronomical labor fee. The cycle repeats when the broken hardware is replaced with another shoddy item, setting you up to need more help shortly down the road. If you consider a lifetime guarantee, ask the technician several essential questions:
What does the guarantee cover?
Can you walk me through the contract?
What brands do you source your parts from?
Your contract only guarantees coverage for the hardware it mentions. Even if you speak to a technician about adding extra coverage, it will only apply if it's in the contract.
The Unidentified Technician Scam
You only want experienced, certified professionals working on your garage door. While a company may present the impression that its technicians know what they're doing, they can pull a last-minute switcheroo by contracting the work to a subcontractor. The person may not live up to the high standards set by a legitimate business.
The company you contracted with will pay the subcontractor a low rate, and the original technicians will have no investment in the outcome because you are not their customer. They aren't counting on you using their services again for a job well done. You have no way of knowing if the person who comes to your door is certified or what their garage door repair history looks like. You also have no one to call if the repair is mishandled. Here are some things to look for to avoid this situation:
The technician arrives in an unmarked car.
The technician avoids introducing themselves or saying who they work for.
The technician shows no signs of direct employment by the company you contracted with.
How to Avoid Garage Door Repair Scams
When you know what to look for, you can avoid garage door repair scams. Here are some questions to ask during the vetting process:
How do you identify your company?​
What company am I speaking with?
Can you provide me your business's address?
Do you have any recent customers I could talk to about your services?
If you are not satisfied with the answers you receive, play it safe and avoid hiring the contractor. Always trust your gut. If something seems fishy or "off" with the company, it's better to err on the side of caution than get caught up in a scam.
Instead of relying on a business with shady practices, ask your friends and neighbors for recommendations for garage door repair companies they have used and liked. Getting a testimonial from a trusted source is always better than trying a company you aren't sure about.
How to Report Garage Door Scams
If a suspected garage door scammer has approached you, or you have fallen victim to a scam, you can report it. Contact the International Door Association (IDA) by emailing [email protected] You can explain the details and include any documentation from your case. The organization may follow up with you for more information.
Scammers may also face criminal charges depending on what they did. You can contact your local police station to report the interaction. At the least, the police may warn others in the neighborhood that a suspicious person is making false claims.
Other Garage Door Safety Resources
Enjoy Quality Garage Door Service With AAA Garage Door
For reputable garage door repairs, contact AAA Garage Door. We have provided many people in the Fremont, Nebraska, area with dependable service at affordable prices.
The Importance of Insulating Your Garage Door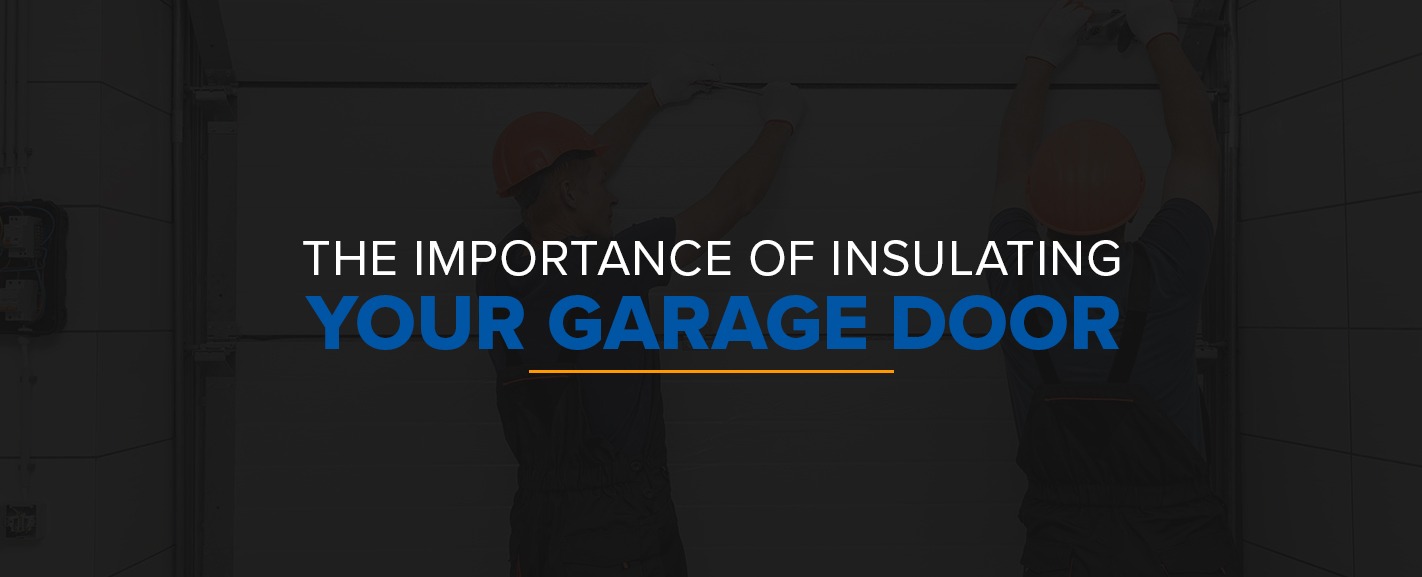 A properly insulated garage door prevents warm air from escaping your garage during the cooler months and hot air from entering during the warmer months. The increased insulation helps decrease your energy usage and provides many other benefits for your garage, home and wallet. Since your garage door is the largest opening to your home, it must have sufficient insulation, or you'll experience drafts, extreme temperatures and energy loss.
You have a few options available if you're looking to insulate your garage door. You can choose to go the DIY route with an insulation kit, contact a professional garage service to upgrade your current door or replace your old door with an energy-efficient replacement. If you opt to get a brand-new door, you can compare many options to add insulation and style to your home. Modern garage doors add significant curb appeal and value to your home.
Older or poorly insulated garage doors can lead to various problems in the home. For example, water can build up in your garage after a rainstorm or high-humidity days. The water trapped inside your garage struggles to evaporate, and it can cause mold to develop throughout your home and your possessions. A buildup of water in your garage can also lead to condensation forming in your vehicles' crevices and electrical circuits, leading to faster deterioration over time.
Are insulated garage doors worth it? Keep reading to learn more.
6 Benefits of Insulating Your Garage Doors
Why insulate your garage door? Doing so brings many advantages and allows you to recoup your initial investment through increased energy savings and protecting your home and belongings. Here are six of the most significant reasons to insulate your garage door.
1. Increase Energy Efficiency
Is your garage cold in the winter and hot in the summer? Even if you have insulated your garage's walls, your garage door may be causing a significant energy drain. An insulated garage door will help seal your garage off from the outside temperatures that sneak into your home through your garage. You should notice a decrease in your heating and cooling costs when you insulate your garage doors. Hot or cold air can enter the rest of your home when your garage is at a higher or lower temperature, which results in your A/C and heating units having to overcompensate and operate more often.
Insulating your garage door will help keep your garage at a moderate and comfortable temperature — not too hot and not too cold. Another benefit is that you can work in your garage year-round, due to the more comfortable temperature.
2. Notice Quieter Operation
Older and uninsulated garage doors can make loud noises when you operate them, while insulated garage doors are much quieter. You can resolve the abrasive creaking and rattling by insulating or replacing your garage door. For many uninsulated garage doors, the sounds you're hearing may be from the panels on the door vibrating and creating noise. Panel vibration can be worse for more lightweight garage doors. Solve this problem by insulating your current door or replacing it with a new, high-quality one. The insulation prevents the tiles from rattling and will cut down on the noises you hear when operating the door.
3. Boost Door Strength and Durability
Is insulating a garage worth it? Insulated garage doors consist of more durable materials than uninsulated ones, making them suitable for long-term investment in your home. Insulated doors should require less frequent maintenance and repairs. The materials' strength also makes the doors more resistant to damage like dents or warping. The constant opening and closing of garage doors can wear them down over time, but an insulated garage door will long outlast an uninsulated one. Many insulated garage doors have a steel or aluminum frame with solid insulation on the interior, making them sturdy, lightweight and durable enough to withstand the elements.
4. Protect Your Car and Belongings
Installing an insulated garage door is vital if you want to protect your car and other belongings you keep in your garage. Extreme heat, cold and humidity can damage your possessions, leading to costly repair bills or permanent damage. Your garage will stay at a relatively consistent temperature throughout the year if you have an insulated garage door. Keeping your car in a controlled environment will help prevent wear and tear from temperature fluctuations.
Insulated garage doors are also helpful in keeping water from coming into your garage. Water struggles to evaporate once it enters your garage because it has nowhere to go, and the lingering water increases the humidity levels. High humidity and condensation can make your tools rusty, damage your vehicles' electrical components and cause mold to develop in your walls or on items you store in the garage. An insulated garage door will form a tight seal with the garage floor, which will prevent water from entering.
5. Reduce Noise
Insulating a garage door helps keep external sounds out and internal ones in. The thick insulation will do wonders for noise reduction if you live in an area with nearby neighbors or a busy street. Working in your garage can be noisy, and an uninsulated garage door doesn't do much to prevent loud noises from leaking out. You can avoid irritating neighbors with loud power tools because the insulation will keep the noise contained.
6. Increase Curb Appeal
You can replace your garage door with a modern, insulated door that will elevate the appearance of your garage. Your garage is one of the most visible aspects of your home, and a high-quality garage door can elevate the curb appeal. An appealing garage door will also boost your home's value, and you'll see a return on your investment, whether you're planning on living in your house for years to come or are considering selling soon.
Does Insulating a Garage Door Help You Save Money?
Installing an insulated garage door will generate immediate savings due to the increased energy efficiency of insulated vs. non-insulated garage doors. Insulating a garage door makes the most difference for your savings if you live in an area that experiences extreme temperatures and have an attached garage. Attached garages pose the most significant energy drain because your home probably shares at least one wall with the garage.
Freezing and scorching temperatures that enter your garage through uninsulated garage doors will leak into the rest of your home through the walls and house doors, which causes your home's internal temperature to fluctuate. Your cooling and heating systems will have to compensate to restore the correct temperature, causing higher energy usage and mechanical strain.
Ultimately, the amount of money you save on your energy bills will depend on where you live and how much heat loss occurs from your garage door. Living in an extremely hot or cold climate makes insulated garage doors worth it.
Types of Insulated and Energy-Efficient Garage Doors
The type of insulated garage door you choose depends mainly on your climate, aesthetics and how much you're looking to spend. If the garage door has the necessary amount of insulation for your environment, any insulated door should suit your needs. Most insulated garage doors are multilayered and have a thick layer of insulation within the frame. Here are the most common types of insulated and energy-efficient garage doors.
Steel insulated garage doors: Steel insulated garage doors have an insulating layer inside the steel frame. The steel results in a very durable door that is dent-resistant, long-lasting and able to withstand the effect of the elements. Steel doors can corrode and rust in coastal climates due to the high salt content in the air, so it's vital to treat them properly and have the paint refinished if any chips occur.
Aluminum insulated garage doors: An aluminum garage door is a great, lightweight option that requires little maintenance. Aluminum will hold up against weather and won't rust in coastal climates as steel doors may. Aluminum's lightweight nature makes it particularly helpful for older adults who may struggle to lift a manual garage door.
Fiberglass insulated garage doors: Fiberglass garage doors are another reliable and lightweight option with low maintenance requirements. The finish on most fiberglass doors looks like natural wood, so it's an excellent option if wood fits your home's aesthetic.
Wood insulated garage doors: Wooden garage doors tend to be the most expensive, but they offer a luxurious look and add value to a home. Wood requires more upkeep than other options because you need to reseal it to prevent mildew, mold and pests. However, you'll enjoy wood doors' durable, long-lasting nature if you follow the maintenance schedule.
View Our Residential Garage Door Styles
Other Factors Affecting a Garage Door's Energy Efficiency
The type of door you choose is less of a factor than garage door insulation ratings, windows and the door's size. Let's dig into what this means.
R-Value
An R-value is a measurement of how effective insulation is at preventing heat loss. The "R" stands for the resistance a material has against heat flow. A higher R-value means the material limits more heat than one with a lower R-value. A lower insulation R-value will result in more garage door heat loss than a higher-value one.
Some garage door manufacturers measure the R-value in different areas than other companies, making it challenging to accurately compare the insulation value of different branded garage doors. When a manufacturer provides an R-value based on the entire door, the values will be lower than those measured from the center panel.
Because the R-value doesn't have a consistent measurement method, it's not a reliable indicator of the insulation's thermal efficiency.
U-Value
The U-value — sometimes referred to as U-factor — is a helpful alternative to the R-value because it measures the entire garage door's insulation. This form of measurement is much more reliable because some parts of the door, such as the frame and seals, can't have the same degree of insulation as the panels. Insulated garage door U-factors account for this and provide a consistent figure across all manufacturers.
U-values range from zero to one, and lower numbers indicate better insulation than higher ones.
Garage Door Insulation: Polystyrene vs. Polyurethane
There are two main insulation types found in garage doors.
Polystyrene: Polystyrene is similar to Styrofoam, but it's more condensed, so it offers superior insulation properties. Garage door manufacturers typically glue sheets of polystyrene to the garage door panels. Gluing the insulation causes some areas like the panels' corners to have air pockets, which reduces the insulation. Polystyrene can deteriorate if exposed to chemicals such as bug spray or gasoline.
Polyurethane: Polyurethane, another form of garage door thermal insulation, gets sprayed directly inside the garage door frame, resulting in a much more thorough application of the insulation and higher U-value. Polyurethane is very fire-retardant and won't melt if exposed to fire. It can withstand temperatures up to 700 degrees Fahrenheit before it begins to char. It's also resistant to all chemicals, oxidation and sun damage.
Both materials will age well and not deteriorate over time if the door remains in good external condition, but polyurethane will hold up better when exposed to stressors. While polyurethane offers better insulation, it also costs more on average than polystyrene.
Windows
Windows in a garage door can add visual appeal, but glass is a poor insulator. If you're in a climate that gets very hot or cold, you should consider getting a garage door without windows. Garage doors will have energy-efficient windows, but they're still not as insulated as a standard insulated garage door will be, and heat will transfer through the glass.
Correct Garage Door Size
It's vital that the garage door fits correctly and forms a tight seal against the ground and the sides of the garage to prevent wind and cold air from entering. If there are any gaps, your insulated garage door will be much less effective because the air will still have a place to escape.
Contact AAA Garage Door for Replacement and Repair
Does an insulated garage door make a difference? After reading this post, we think you'll agree it does. At AAA Garage Door, we've been in this business for over 25 years. Count on us to provide you with garage door repair, inspections, regular maintenance and even replace your current garage door with a fully insulated one to increase your energy savings and keep your home comfortable.
We have a range of garage doors for you to choose from that look modern and provide insulation against our harsh Nebraska winters.
Fill out our online form to schedule garage door services or request a free estimate for your garage door opener today!
Other Resources for Weather's Impact on Garages