8 Tips to Make Your Garage Door Last Longer
Have you ever considered how much you rely on your garage door? You count on your garage door to open on a dime day in and day out. When you're away from home, your garage door is on the front lines protecting your property.
Many homeowners recognize the importance of a high-quality garage door, so they invest a lot of money in their initial purchase. That brand new door brings many benefits, but how long do garage doors last? Most last for 15 to 30 years before you'll need to buy a new one. The trick to getting the most value for your purchase is extending your garage door's lifespan with proper care.
Getting your garage door to last requires careful use and occasional maintenance. In this post, we'll discuss how to maintain a garage door so it lasts as long as possible.
Eight Tips to Make Your Garage Door Last Longer
Maximizing your garage door's lifespan is worth the effort. Any homeowner can do a few things to get the most out of their garage door. Here are eight garage door use and maintenance tips you can begin implementing today:
1. Use Old Doors Sparingly
This is especially important for older garage doors. The more you open and close your door, the more likely your door will experience wear and tear. While you should continue operating your door as needed, try your best to avoid opening and closing repeatedly. Keeping children away from the garage door opener can prevent unnecessary motion.
2. Examine Safety Features
Your garage door has safety features such as an emergency release rope, photocell motion sensors and reverses functionality to avoid injury or property damage. You can test your sensors by placing a wooden block in the door's path before closing or quickly putting the block in the way during a cycle. The door should reverse when it detects something in the way. For the emergency cord, pull the cord, ensure that you can move the door along the track manually and then plug it back into place.
3. Inspect the Hardware
Your garage door has various screws, nuts and bolts holding it together. These components can loosen over time. It's smart to check and tighten your hardware every few weeks so that every component is secure.
4. Test the Door's Balance
Testing a garage door's balance involves detaching it from its opener and manually moving it along its tracks. A well-balanced door should stay in place at the track's halfway point, even without its opener. You can test your door's balance on your own, but fixing it will require professional assistance.
5. Audit the Weather Stripping
Your garage door features rubber lining around its outer edges to prevent water and debris from getting through or damaging the panel. These strips can rip or crack over time, so occasionally inspect them to catch issues before they worsen. Scheduling stripping replacement as soon as you notice the problem can save you a lot of money down the line.
6. Clean and Lubricate the Tracks
A garage door's tracks are essential to its smooth operation, so it's important to keep the path clear. Frequently cleaning the tracks to remove dust and debris will prevent any obstruction from interfering with the door's function. Lubrication can further improve the door's cycles so it experiences even less strain over time.
7. Wash Your Panel
Keeping your garage door panel clean is another way to maximize its lifespan. A dirty garage door can corrode and lose its pristine look. Washing your door with an all-purpose cleaner will ensure your home's most prominent feature looks beautiful and lasts.
8. Monitor the Cables
A garage door's cables connect to the opener to lift the door when you click your button. These cables must be strong to lift the door without breaking, so inspect for signs of damage. If a cable breaks, the door could fall, potentially injuring someone or damaging property.
Schedule Regular Maintenance With AAA Garage Door
While you can follow the above tips to take control over your garage door's longevity, scheduling annual maintenance from a trustworthy professional crew is the best way to maximize its lifespan.
AAA Garage Door offers preventive maintenance services in Nebraska to spot problems before they escalate and extend your door's life. Our crew will pay attention to the fine details so you can trust that your door is in good health until your next appointment. If we see a problem, we'll fix your garage door on the spot or schedule a time to return with the necessary equipment.
For more on our garage door maintenance services, contact AAA Garage Door today!
Common Garage Door Scams 
When you think of fraud, you probably imagine identity theft or hackers. Unfortunately, many scams still occur offline, and one type you may not know of is garage door scams. While most people in the garage door industry are honest, some of them aren't.
Scammers prey on people's desire to take care of garage door problems quickly. Having a broken garage door is a hassle, and homeowners understandably want to clear up the issue as soon as possible. Garage door repair scams try to trick the homeowner into paying for services they don't receive or the technician can't perform.
How can you tell when someone is trying to scam you? What telltale signs of a scam should you watch out for? Keep an eye out for these common garage door scams.
The Rebuild Package Scam
Asking people to overpay for something or making promises that aren't delivered on are both common scams in any industry. In the garage door business, rebuild package scams occur when a repair company says you need a "hardware overhaul," which involves replacing everything from your torsion springs to the bearing brackets.
In reality, nothing is wrong with your equipment — most garage door hardware lasts 10 to 15 years. However, you might not initially realize that. You will get a rude awakening when you receive the bill because dishonest technicians mark up the hardware and the installation costs. Then, you pay an arm and a leg for new hardware you don't need.
The Lifetime Guarantee Scam
When you hear someone talk about a lifetime guarantee, you probably think you're set for as long as you own your house. However, that's rarely the case. A lifetime guarantee often covers parts but not labor. Your technician can charge an exorbitant fee for labor for the simplest task, such as changing a light bulb.
By installing cheap parts, the technician ensures your hardware will break down. Then, you'll call them to fix it again, enabling them to charge an astronomical labor fee. The cycle repeats when the broken hardware is replaced with another shoddy item, setting you up to need more help shortly down the road. If you consider a lifetime guarantee, ask the technician several essential questions:
What does the guarantee cover?
Can you walk me through the contract?
What brands do you source your parts from?
Your contract only guarantees coverage for the hardware it mentions. Even if you speak to a technician about adding extra coverage, it will only apply if it's in the contract.
The Unidentified Technician Scam
You only want experienced, certified professionals working on your garage door. While a company may present the impression that its technicians know what they're doing, they can pull a last-minute switcheroo by contracting the work to a subcontractor. The person may not live up to the high standards set by a legitimate business.
The company you contracted with will pay the subcontractor a low rate, and the original technicians will have no investment in the outcome because you are not their customer. They aren't counting on you using their services again for a job well done. You have no way of knowing if the person who comes to your door is certified or what their garage door repair history looks like. You also have no one to call if the repair is mishandled. Here are some things to look for to avoid this situation:
The technician arrives in an unmarked car.
The technician avoids introducing themselves or saying who they work for.
The technician shows no signs of direct employment by the company you contracted with.
How to Avoid Garage Door Repair Scams
When you know what to look for, you can avoid garage door repair scams. Here are some questions to ask during the vetting process:
How do you identify your company?​
What company am I speaking with?
Can you provide me your business's address?
Do you have any recent customers I could talk to about your services?
If you are not satisfied with the answers you receive, play it safe and avoid hiring the contractor. Always trust your gut. If something seems fishy or "off" with the company, it's better to err on the side of caution than get caught up in a scam.
Instead of relying on a business with shady practices, ask your friends and neighbors for recommendations for garage door repair companies they have used and liked. Getting a testimonial from a trusted source is always better than trying a company you aren't sure about.
How to Report Garage Door Scams
If a suspected garage door scammer has approached you, or you have fallen victim to a scam, you can report it. Contact the International Door Association (IDA) by emailing info@doors.org. You can explain the details and include any documentation from your case. The organization may follow up with you for more information.
Scammers may also face criminal charges depending on what they did. You can contact your local police station to report the interaction. At the least, the police may warn others in the neighborhood that a suspicious person is making false claims.
Enjoy Quality Garage Door Service With AAA Garage Door
For reputable garage door repairs, contact AAA Garage Door. We have provided many people in the Fremont, Nebraska, area with dependable service at affordable prices.
The Importance of Insulating Your Garage Door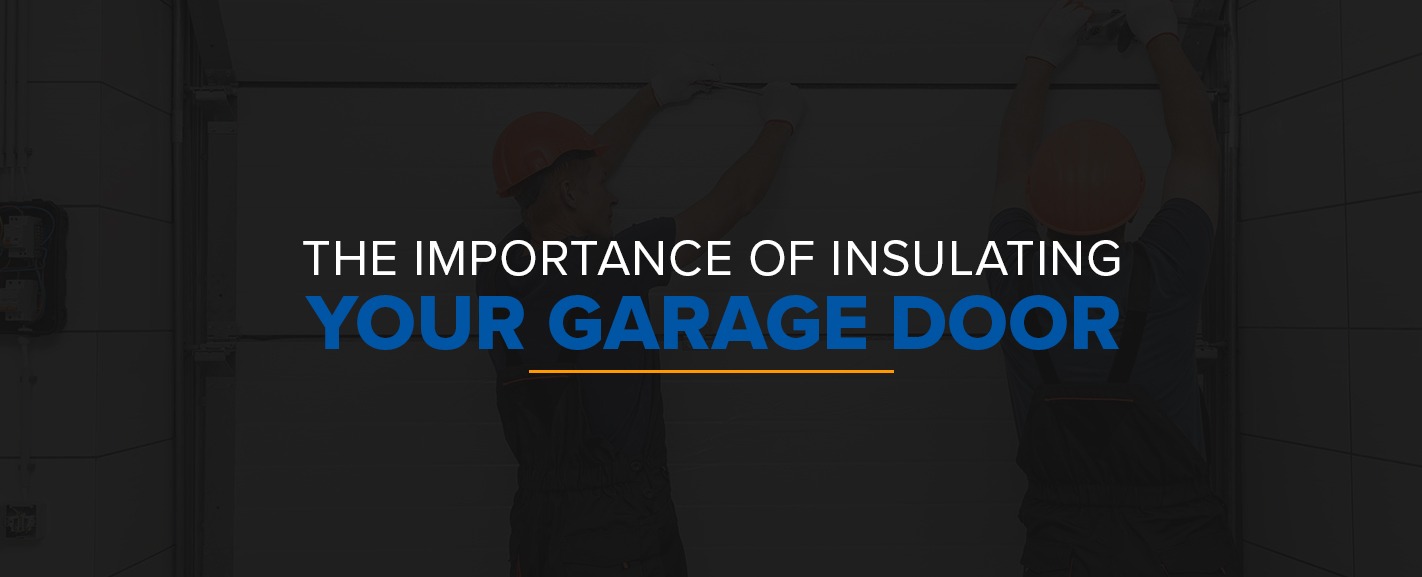 A properly insulated garage door prevents warm air from escaping your garage during the cooler months and hot air from entering during the warmer months. The increased insulation helps decrease your energy usage and provides many other benefits for your garage, home and wallet. Since your garage door is the largest opening to your home, it must have sufficient insulation, or you'll experience drafts, extreme temperatures and energy loss.
You have a few options available if you're looking to insulate your garage door. You can choose to go the DIY route with an insulation kit, contact a professional garage service to upgrade your current door or replace your old door with an energy-efficient replacement. If you opt to get a brand-new door, you can compare many options to add insulation and style to your home. Modern garage doors add significant curb appeal and value to your home.
Older or poorly insulated garage doors can lead to various problems in the home. For example, water can build up in your garage after a rainstorm or high-humidity days. The water trapped inside your garage struggles to evaporate, and it can cause mold to develop throughout your home and your possessions. A buildup of water in your garage can also lead to condensation forming in your vehicles' crevices and electrical circuits, leading to faster deterioration over time.
Are insulated garage doors worth it? Keep reading to learn more.
6 Benefits of Insulating Your Garage Doors
Why insulate your garage door? Doing so brings many advantages and allows you to recoup your initial investment through increased energy savings and protecting your home and belongings. Here are six of the most significant reasons to insulate your garage door.
1. Increase Energy Efficiency
Is your garage cold in the winter and hot in the summer? Even if you have insulated your garage's walls, your garage door may be causing a significant energy drain. An insulated garage door will help seal your garage off from the outside temperatures that sneak into your home through your garage. You should notice a decrease in your heating and cooling costs when you insulate your garage doors. Hot or cold air can enter the rest of your home when your garage is at a higher or lower temperature, which results in your A/C and heating units having to overcompensate and operate more often.
Insulating your garage door will help keep your garage at a moderate and comfortable temperature — not too hot and not too cold. Another benefit is that you can work in your garage year-round, due to the more comfortable temperature.
2. Notice Quieter Operation
Older and uninsulated garage doors can make loud noises when you operate them, while insulated garage doors are much quieter. You can resolve the abrasive creaking and rattling by insulating or replacing your garage door. For many uninsulated garage doors, the sounds you're hearing may be from the panels on the door vibrating and creating noise. Panel vibration can be worse for more lightweight garage doors. Solve this problem by insulating your current door or replacing it with a new, high-quality one. The insulation prevents the tiles from rattling and will cut down on the noises you hear when operating the door.
3. Boost Door Strength and Durability
Is insulating a garage worth it? Insulated garage doors consist of more durable materials than uninsulated ones, making them suitable for long-term investment in your home. Insulated doors should require less frequent maintenance and repairs. The materials' strength also makes the doors more resistant to damage like dents or warping. The constant opening and closing of garage doors can wear them down over time, but an insulated garage door will long outlast an uninsulated one. Many insulated garage doors have a steel or aluminum frame with solid insulation on the interior, making them sturdy, lightweight and durable enough to withstand the elements.
4. Protect Your Car and Belongings
Installing an insulated garage door is vital if you want to protect your car and other belongings you keep in your garage. Extreme heat, cold and humidity can damage your possessions, leading to costly repair bills or permanent damage. Your garage will stay at a relatively consistent temperature throughout the year if you have an insulated garage door. Keeping your car in a controlled environment will help prevent wear and tear from temperature fluctuations.
Insulated garage doors are also helpful in keeping water from coming into your garage. Water struggles to evaporate once it enters your garage because it has nowhere to go, and the lingering water increases the humidity levels. High humidity and condensation can make your tools rusty, damage your vehicles' electrical components and cause mold to develop in your walls or on items you store in the garage. An insulated garage door will form a tight seal with the garage floor, which will prevent water from entering.
5. Reduce Noise
Insulating a garage door helps keep external sounds out and internal ones in. The thick insulation will do wonders for noise reduction if you live in an area with nearby neighbors or a busy street. Working in your garage can be noisy, and an uninsulated garage door doesn't do much to prevent loud noises from leaking out. You can avoid irritating neighbors with loud power tools because the insulation will keep the noise contained.
6. Increase Curb Appeal
You can replace your garage door with a modern, insulated door that will elevate the appearance of your garage. Your garage is one of the most visible aspects of your home, and a high-quality garage door can elevate the curb appeal. An appealing garage door will also boost your home's value, and you'll see a return on your investment, whether you're planning on living in your house for years to come or are considering selling soon.
Does Insulating a Garage Door Help You Save Money?
Installing an insulated garage door will generate immediate savings due to the increased energy efficiency of insulated vs. non-insulated garage doors. Insulating a garage door makes the most difference for your savings if you live in an area that experiences extreme temperatures and have an attached garage. Attached garages pose the most significant energy drain because your home probably shares at least one wall with the garage.
Freezing and scorching temperatures that enter your garage through uninsulated garage doors will leak into the rest of your home through the walls and house doors, which causes your home's internal temperature to fluctuate. Your cooling and heating systems will have to compensate to restore the correct temperature, causing higher energy usage and mechanical strain.
Ultimately, the amount of money you save on your energy bills will depend on where you live and how much heat loss occurs from your garage door. Living in an extremely hot or cold climate makes insulated garage doors worth it.
Types of Insulated and Energy-Efficient Garage Doors
The type of insulated garage door you choose depends mainly on your climate, aesthetics and how much you're looking to spend. If the garage door has the necessary amount of insulation for your environment, any insulated door should suit your needs. Most insulated garage doors are multilayered and have a thick layer of insulation within the frame. Here are the most common types of insulated and energy-efficient garage doors.
Steel insulated garage doors: Steel insulated garage doors have an insulating layer inside the steel frame. The steel results in a very durable door that is dent-resistant, long-lasting and able to withstand the effect of the elements. Steel doors can corrode and rust in coastal climates due to the high salt content in the air, so it's vital to treat them properly and have the paint refinished if any chips occur.
Aluminum insulated garage doors: An aluminum garage door is a great, lightweight option that requires little maintenance. Aluminum will hold up against weather and won't rust in coastal climates as steel doors may. Aluminum's lightweight nature makes it particularly helpful for older adults who may struggle to lift a manual garage door.
Fiberglass insulated garage doors: Fiberglass garage doors are another reliable and lightweight option with low maintenance requirements. The finish on most fiberglass doors looks like natural wood, so it's an excellent option if wood fits your home's aesthetic.
Wood insulated garage doors: Wooden garage doors tend to be the most expensive, but they offer a luxurious look and add value to a home. Wood requires more upkeep than other options because you need to reseal it to prevent mildew, mold and pests. However, you'll enjoy wood doors' durable, long-lasting nature if you follow the maintenance schedule.
View Our Residential Garage Door Styles
Other Factors Affecting a Garage Door's Energy Efficiency
The type of door you choose is less of a factor than garage door insulation ratings, windows and the door's size. Let's dig into what this means.
R-Value
An R-value is a measurement of how effective insulation is at preventing heat loss. The "R" stands for the resistance a material has against heat flow. A higher R-value means the material limits more heat than one with a lower R-value. A lower insulation R-value will result in more garage door heat loss than a higher-value one.
Some garage door manufacturers measure the R-value in different areas than other companies, making it challenging to accurately compare the insulation value of different branded garage doors. When a manufacturer provides an R-value based on the entire door, the values will be lower than those measured from the center panel.
Because the R-value doesn't have a consistent measurement method, it's not a reliable indicator of the insulation's thermal efficiency.
U-Value
The U-value — sometimes referred to as U-factor — is a helpful alternative to the R-value because it measures the entire garage door's insulation. This form of measurement is much more reliable because some parts of the door, such as the frame and seals, can't have the same degree of insulation as the panels. Insulated garage door U-factors account for this and provide a consistent figure across all manufacturers.
U-values range from zero to one, and lower numbers indicate better insulation than higher ones.
Garage Door Insulation: Polystyrene vs. Polyurethane
There are two main insulation types found in garage doors.
Polystyrene: Polystyrene is similar to Styrofoam, but it's more condensed, so it offers superior insulation properties. Garage door manufacturers typically glue sheets of polystyrene to the garage door panels. Gluing the insulation causes some areas like the panels' corners to have air pockets, which reduces the insulation. Polystyrene can deteriorate if exposed to chemicals such as bug spray or gasoline.
Polyurethane: Polyurethane, another form of garage door thermal insulation, gets sprayed directly inside the garage door frame, resulting in a much more thorough application of the insulation and higher U-value. Polyurethane is very fire-retardant and won't melt if exposed to fire. It can withstand temperatures up to 700 degrees Fahrenheit before it begins to char. It's also resistant to all chemicals, oxidation and sun damage.
Both materials will age well and not deteriorate over time if the door remains in good external condition, but polyurethane will hold up better when exposed to stressors. While polyurethane offers better insulation, it also costs more on average than polystyrene.
Windows
Windows in a garage door can add visual appeal, but glass is a poor insulator. If you're in a climate that gets very hot or cold, you should consider getting a garage door without windows. Garage doors will have energy-efficient windows, but they're still not as insulated as a standard insulated garage door will be, and heat will transfer through the glass.
Correct Garage Door Size
It's vital that the garage door fits correctly and forms a tight seal against the ground and the sides of the garage to prevent wind and cold air from entering. If there are any gaps, your insulated garage door will be much less effective because the air will still have a place to escape.
Contact AAA Garage Door for Replacement and Repair
Does an insulated garage door make a difference? After reading this post, we think you'll agree it does. At AAA Garage Door, we've been in this business for over 25 years. Count on us to provide you with garage door repair, inspections, regular maintenance and even replace your current garage door with a fully insulated one to increase your energy savings and keep your home comfortable.
We have a range of garage doors for you to choose from that look modern and provide insulation against our harsh Nebraska winters.
Fill out our online form to schedule garage door services or request a free estimate for your garage door opener today!
4 Reasons to Keep Your Garage Door in Good Condition
Your garage door's maintenance is usually the last thing on your mind. It has gone up and down hundreds of times without fail and is one of those things that can easily be taken for granted. Like anything with moving parts, overhead garage doors need occasional attention to keep them working reliably and safely.
If you are the kind who takes a "wait until it's broken" approach to residential garage door maintenance, it is really just a matter of time before your overhead door will demand attention and it is usually at the most inopportune time. Here are four important reasons why you should pay attention to keeping your garage door in good repair now, and avoid the headaches that may come later.
1. Improve Your Home's Safety and Security
Your garage door can be the one barrier that keeps your family separated from intruders. Making sure your overhead garage door functions properly, closes securely, and that your codes are safeguarded is very important. Changing a remote opener code is simple and should be done frequently, especially if there have been any residents moving in our out of the home, or if you have teens at home who may have "shared" the code with others.
While the thought of burglary and intrusion is frightening, it is much less common than are the injuries that can occur if a poorly maintained residential garage door malfunctions. Doors can abruptly fall when tension springs or cables break from repeated wear, causing injury or death to those in its path. Another very important safety consideration pertains to making sure the overhead garage door can respond appropriately to prevent cases of potential entrapment. The manual release feature, also known as the emergency release, is designed to keep the door from closing and pinning you, your family or pets underneath. It is a real safety concern if this feature is not working or becomes disabled.
2. Emergency door repairs are expensive
Unlike scheduled preventive garage door services in Omaha, emergency repair of residential garage doors can be expensive. AAA Garage Door, Inc. is ready to respond whenever you need us, but we'd much rather schedule so we can perform a garage door safety tune-up and help you avoid the hassle later. This also saves you money in the long run!
3. Extend the life of your garage door
Do you schedule regular residential garage door services to keep good maintenance? If you said "no," you are in good company. In fact, 47% of homeowners admitted to never having their garage door or garage door opener serviced. Keeping your garage door well maintained by an experienced technician can save wear and tear, making your overhead garage door perform better and last longer.
4. Garages Break at Inconvenient Times
Residential garage doors rarely fail or break when you have plenty of time to make calls and solve the problem. More often, you are on your way to work, an appointment or some other event in your already busy schedule. When a tension spring breaks or a roller comes off the track, and your car is inside, you can be stuck there until help arrives. Let's face it; there is never a good time for a garage door not to work.
View Our Overhead Door Services
Keep Your Garage Door Healthy
The best time to prevent garage door issues is before they happen. Omaha and surrounding area residents can rely on AAA Garage Door, Inc. to help keep their overhead garage door in top-notch condition. We have over 25 years of experience in maintaining garage doors and making sure they last as long as possible. Give us a call today at (402) 727-0789 or schedule a check-up using our online contact forms!
Last Reviewed By Felipe Pinales on August 28th, 2020